Four students have been chosen to represent the UK at this year's International Biology Olympiad, taking place in Yerevan, Armenia.
The students selected are Senan Bottomley from St Paul's School, Sri Nivasan Loganthan from Westcliff High School for Boys, Kez Ward from Forest School, and Jack Yu from Tiffin School.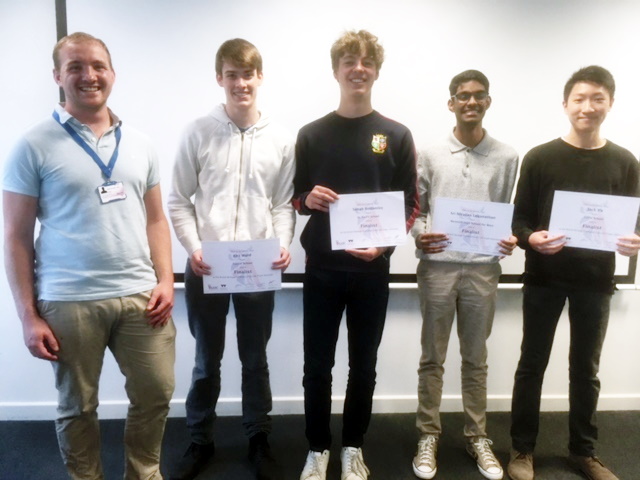 The team of four were chosen at the University of Warwick this month from sixteen finalists who scored highest on this year's British Biology Olympiad. The students were examined at Warwick on bioscience skills including micro pipetting and small invertebrate dissection. These tasks were organised by the university's School of Life Sciences team and led by Professor Kevin Moffat and Dr Leanne Williams.
Dr Matthew Johnston, UKBC Chair, congratulated this year's team, "It was wonderful to be back in person this year to select the UK team. Many thanks to Kevin, Leanne and the Life Sciences department for their continued support of the competitions.
"All the best to our four students and all those taking part at the IBO – I am excited to see what the future holds."
The students will be flying out to Armenia in July for the International Biology Olympiad, now in its 33rd year, where they will compete with pre-university students from over 60 countries in a series of practical tasks and theoretical exams.