British Biology Olympiad
Advanced problem solving competition for A level students and entry point for the International Biology Olympiad.
29th January – 8th February 2024
Sign up for the BBO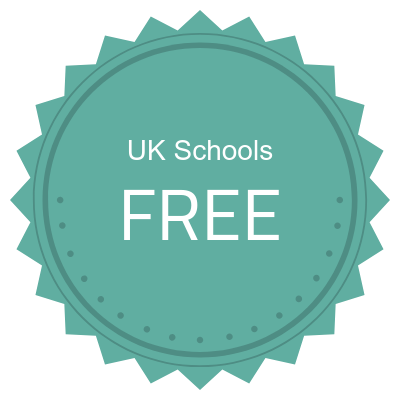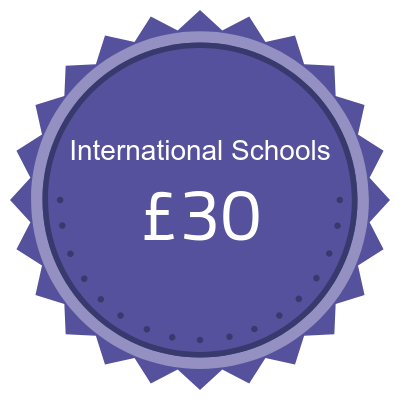 The British Biology Olympiad (BBO) challenges and stimulates students with an interest in biology to expand and extend their talents. It enables students to demonstrate their talent and to be suitably rewarded with publicly recognised certificates.
60% of students receive a Commendation and above
Flexible timetable to suit all needs
Based upon the A level syllabus
Opportunity to enter the International Biology Olympiad
The BBO is open to students in post-16 education studying at school or college. The competition consists of two, 45-minute multiple choice papers to be taken online under staff supervised exam conditions.
Students will be presented with topics and ideas which they are not familiar with, so will compete with their problem solving skills and understanding of core principles.
In addition to encouraging and rewarding pupils in their studies, the BBO is the first stage in selecting a team to represent the UK at the International Biology Olympiad (IBO). The IBO seeks to challenge by both theory and practical tests some of the top pre-university biology students in the world, with over sixty countries taking part.
The top-scoring students in the BBO will be invited to complete further practical and theoretical training and assessments in order to select a team to represent the UK at the IBO.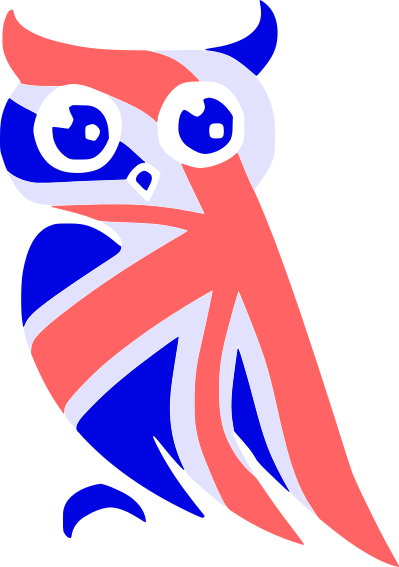 Past papers
Past papers are available. Answers are not provided at this time*.
We are continually developing ways to challenge students, and involving academics and researchers to cover cutting-edge biology, so the style of questions will vary a little over time. For more information about the skills assessed, see the FAQs below.
* Mark schemes are not provided as these papers do not resemble typical revision aids. Each topic is bespoke to a particular year. Students can use the papers as inspiration and should complete their own research to enhance their understanding. We also provide the papers here to ensure all students have access to them.

13,659
students competed last year

883
schools took part last year

~80%
of schools receive at least one award
Frequently Asked Questions
How many students can I enter?
There are no limits to participation numbers.
What are the eligibility requirements?
The British Biology Olympiad is aimed at students in their final year of pre-further or pre-higher education.
Whilst most students are 17-18, younger students often take part. Younger students are likely to perform better in the Intermediate Biology Olympiad (aimed at 16-17 year-old students) or Biology Challenge (aimed at 13-15 year-old students) which take place after the British Biology Olympiad.
Students from all types of schools and from anywhere in the world can take part.
The examination assumes knowledge of the common elements of the biology A level syllabi.
The award boundaries are set using only students from UK schools, and are then awarded to all participating students.
International Biology Olympiad eligibility
To be eligible to represent the UK at the IBO, students:
Must have studied in the UK for at least the past two years
Must not have previously participated in UK Team Selection
Must not have previously attended an International Biology Olympiad
How do I register for the competition?
Teachers can register for the competition by clicking the LOGIN link at the top-right of this page.
Full instructions are available on how to register your school for our competitions.
How much does the competition cost?
UK schools – Free.
Schools outside of the UK – £30 per school.
How can students access the competition?
The competition papers can be accessed online via the exam portal. Teachers will be sent details in advance of the competition dates on how to set up their students' accounts.
All students must have access to an internet-connected device – a computer or laptop is likely to be easiest for them.
When can students take part?
Students can take part any time during the competition dates.
Within a school, we would encourage all students to complete the competition at the same time.
They must all be invigilated by a teacher, similar to other examinations.
Can students have additional time?
Students who usually have additional time in public examinations may have the appropriate proportion of extra time to complete the competition.
Teachers will be made aware on the exam portal how much time student has spent on the competition. It is up to the invigilating teacher to facilitate this correctly.
What will be assessed?
The British Biology Olympiad is not primarily a test of knowledge. We do not expect students to know content from beyond the normal A level syllabus, and we do not expect teachers to make special preparations for their students to perform well in the British Biology Olympiad. However, the British Biology Olympiad will cover topics which all students are unfamiliar with.
Questions will ask students to use their biological intuition, logic and imagination to answer questions. They will be expected to apply basic principles which they are familiar with to new topics. The British Biology Olympiad is a challenging problem solving competition, however, there will also be some quick-fire questions of basic knowledge.
Questions will aim to teach students about cutting edge and topical biology.
How are students awarded?
E-certificates will be awarded to students in the following categories: Gold, Silver, Bronze, Highly Commended, Commended, and Participation.
All participating students are also eligible to receive free Royal Society of Biology BioNet membership for one year
How is a team selected for the International Biology Olympiad?
Eligibility for the Team Selection round to represent the UK at the International Biology Olympiad, and the nature of selecting a team, closely mirrors the International Biology Olympiad.
We will contact the teachers of the best performers from the British Biology Olympiad to discuss this and arrange invitations to participate in UK Team Selection. We are currently expecting invitations for Team Selection to be sent two weeks after the British Biology Olympiad, and for selection for the UK team to take place in the Easter holiday.
Students which have not studied in the UK for the past two years, or who have attended an International Biology Olympiad previously, or who have attended UK Team Selection previously, are not normally eligible to participate in the Team Selection round.
The School of Life Sciences at the University of Warwick have carried out outstanding Team Selection rounds for many years.
Format of papers and invigilation
The British Biology Olympiad compromises of two, forty-five-minute multiple-choice papers.
Students will need to complete both papers to be considered for an award category.
Both papers are entirely online, so all students must have access to an internet-connected device, e.g. computer, laptop, tablet.
Teachers are responsible for invigilating their students under normal examination conditions. We verify that registering teachers are part of a legitimate school or examination centre.
In advance of the competition dates, teachers will be sent administrator accounts, and instructions on how students can set up accounts.
I am a student/parent/carer
The British Biology Olympiad is administered as an exam. Therefore, only teachers can register candidates and invigilate the competition. If you would like to take part, please request your teacher to make the arrangements.
You could kindly explain that the competition sign-up is simple, the vast majority of participating schools receive at least one award, and that invigilation could be as simple as overseeing you during a lunch-break.
All contact between UKBC and students should be made via teachers (except for in-person events, such as the IBO).
Powered by HTML5 Responsive FAQ