Four students have been chosen to represent the UK at this year's International Biology Olympiad, taking place in Al Ain, United Arab Emirates.
The students selected are Matilda Littlemore from Latymer Upper School, Tom Postance from RGS Guildford, Robert Halliday from Hills Road Sixth Form College Cambridge, and Rui-Lin Wang from Winchester College.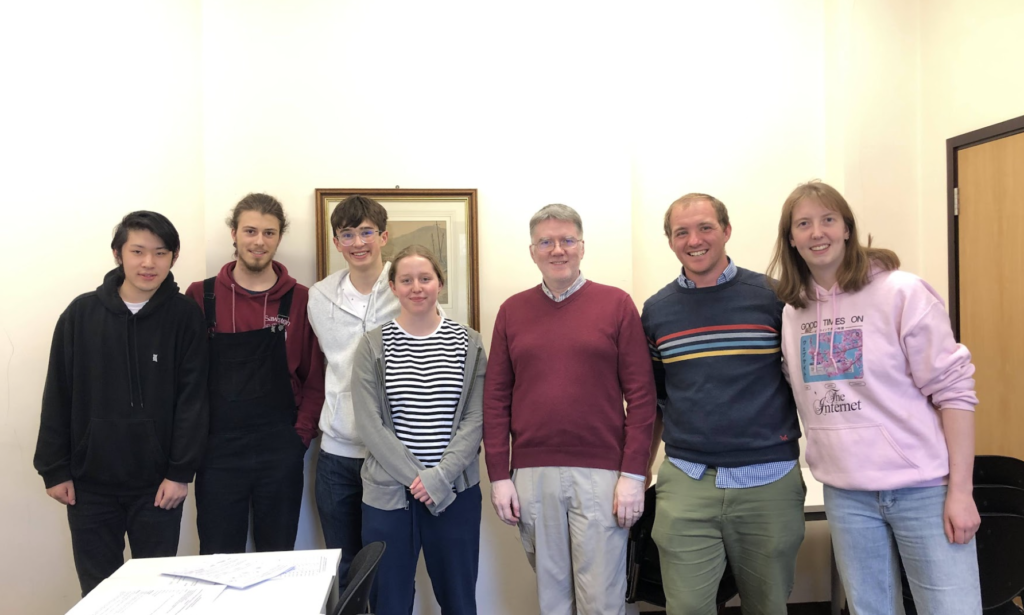 The team of four were chosen at the University of Warwick from sixteen finalists (listed below) who scored highest on this year's British Biology Olympiad. The students were examined at Warwick on bioscience skills including micro pipetting and small invertebrate dissection. These tasks were organised by the university's School of Life Sciences team and led by Professor Kevin Moffat and Professor Leanne Williams.
Dr Matthew Johnston, UKBC Chair, congratulated this year's team and thanked the 16 finalists. He also expressed his thanks and gratitude to Professor Moffat, Professor Williams and the Life Sciences department for their continued support of the competitions.
The team of four will be flying out to Al Ain in July for the International Biology Olympiad, now in its 34th year, where they will compete with pre-university students from over 60 countries in a series of practical tasks and written exams.
Congratulations to the 16 Finalists!
| Student Name | School |
| --- | --- |
| Kit Cutler | The Judd School |
| August Walter Deeming | Winchester College |
| Maksym Fedorovskyy | Winchester College |
| Fergus Gadd | Bishop's Stortford College |
| Bob Guan | Winchester College |
| Robert Halliday | Hills Road Sixth Form College Cambridge |
| Purav Kerai | Queen Elizabeth's School Barnet |
| Ryo Kusakari | St. Paul's School |
| Matilda Littlemore | Latymer Upper School |
| Ilkin Mengusoglu | Peter Symonds College |
| Tom Postance | RGS Guildford |
| Siya Puthuraya | Yarm School |
| Thomas Smith | New College Pontefract |
| David Tierney | St Joseph's College |
| Denys Tkachuk | Peter Symonds College |
| Rui-Lin Wang | Winchester College |
16 Finalists listed in alphabetical order