Over 13,000 students from more than 800 schools worldwide took part in this year's British Biology Olympiad. They completed two 45-minute papers covering familiar and novel topics across the entirety of biology from ecology to biotechnology!
82% schools scored medals (Gold, Silver, Bronze).
34% schools had gold medallist winners
Students' results are now available on the competition website.
Pin badges will be posted to UK schools in the following weeks. The deadline to update your school's address is Friday 31 March.
This year's percentage boundaries are as follows: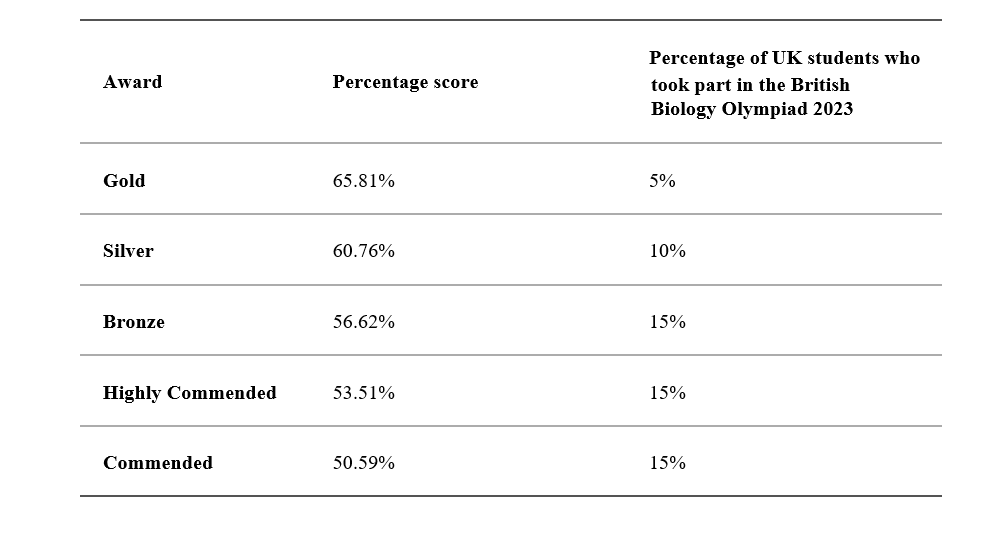 The top 16 students have been invited to compete in a prestigious week of rigorous practical training and examination at the University of Warwick, led by Professor Moffat and Dr Williams.
A team of 4 will be selected from the top 16 to compete internationally in the IBO in Dubai in the summer.
Remember to sign up your school for this year's Biology Challenge and Intermediate Biology competition!